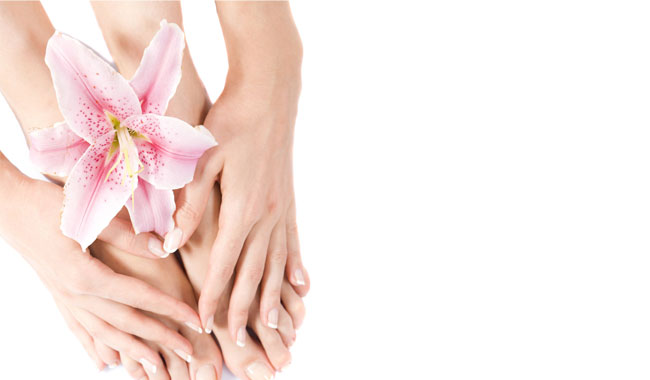 The Chiropody department at the Clínica del Río in Marbella diagnoses and treats disorders of the skin, feet and toenails, such as:
Hyperkeratosis (calluses)
Helomas (corns)
Papilomas (plantar warts)
Mycosis (fungus, athlete's foot, onychomycosis)
Onychocrytosis (in-growing toenail)
Onychogryphosis (thickened nail)
Problems of the feet associated with other disorders
Diabetic foot
Foot at risk (due to vascular disorders)
Excess perspiration
Advice prior to visiting the Chiropodist.
If it is the first time you are consulting a chiropodist, you should know that:
You must not cut your nails during the days prior to your appointment
It is preferable that you remove nail varnish before the consultation
It is recommended that for your appointment put on shoes you normally wear
You must remember any medication you are taking at the time
Preventive chiropody
We should all go to a chiropodist at least once even though we think or we know that we have no problems with our feet.
For people with diabetes it is extremely important to have a consultation once every six months.
We should take our children for an evaluation when they are 3-5 years old even if they have not been referred by their paediatrician.
Diabetic foot
Advice for people with Diabetic Foot:
Control the diabetes with a suitable diet and the medication you need
Tobacco and alcohol affect good blood circulation in the feet so it is advisable not to partake of either
Do physical exercise regularly, especially walking
It is important to consult the health personnel if you observe any inflammation, deformity or loss of feeling.
Chiropodist
Dr.  Yasmary Betancourt